Our Adopted Koala Ruin Way Baz
Ruin Way Baz is our Koala we adopted from the Port Macquarie Koala Hospital. Our little guy was the only Black Summer bushfire survivor. Baz unfortunately endured injuries on his claws and digits and is currently in the process of recovery.
This is our 2nd year adopting Baz and he has made significant progress; he's learned to climb small trees but still isn't ready for the wild just yet.
1Medical will continue to support and donate towards the Port Macquarie Koala Hospital. Baz is just one of the many injured Australian wildlife we must protect from becoming endangered or worst extinct.
The Port Macquarie Koala Hospital is a wildlife rehabilitation facility and has been operating since 1973. The Koala hospital has treatment clinics, intensive care units, exhibit enclosures, and rehabilitation yards used for Koalas to go through the rehabilitation process.
Get involved and adopt a Koala or for 1Medical to be involved in your charity of choice, please CONTACT 1M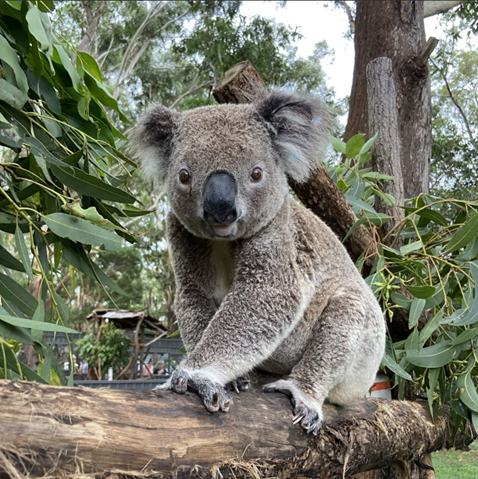 Valentina the Tasmanian Devil
We adopted a Tasmanian Devil; her name is Valentina. She's named after Valentino Rossi whose nickname is The Doctor, which we felt fitting for our world.
Valentina lives at the Devils at Cradle Wildlife Conservation Sanctuary. Unfortunately, Tasmanian Devils have been listed on the endangered species list since 2008 and have been threatened in the wild. The wildlife sanctuary allows them to breed and stay protected amongst their own kind.
1Medical will continue to support Australian endangered wildlife and enjoy seeing how our yearly donations make an impact on these animals.
Get involved and adopt a Tasmanian Devil today or contact us, if you want 1Medical to consider being involved in your charity of choice!
Thanks to Devils at Cradle for providing these animals with a safe environment and all credit to them for the images.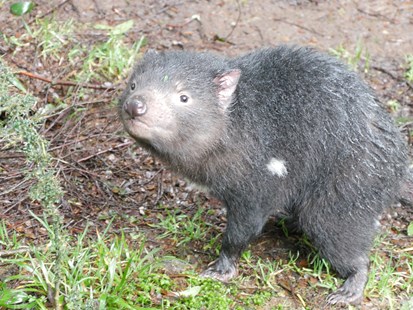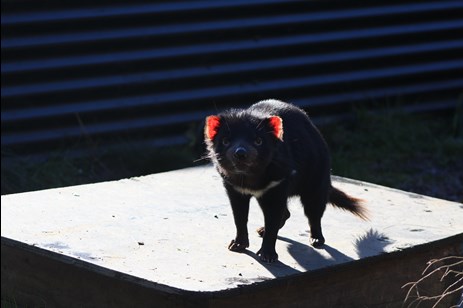 We sponsored a Joey
This is our first time sponsoring a joey and we're thrilled.
Every year kangaroos are injured; joeys are separated from their mothers and need our help. The Kangaroo Haven Wildlife Rescue in Kunnunura WA helps foster joeys, nurture, and care for them until they are ready to be released into the wild. The smallest joey in their care was 60 grams!
1Medical will continue donating towards Kangaroo Haven Wildlife Rescue, we love supporting the cause to help joeys and kangaroos in Australia. They are our national symbol of Australia, and we need to do our part in protecting them.
Thanks to Kangaroo Haven Wildlife Rescue for saving the kangaroos and credits for the photo.
To be involved or for 1Medical to be involved in your charity please contact us.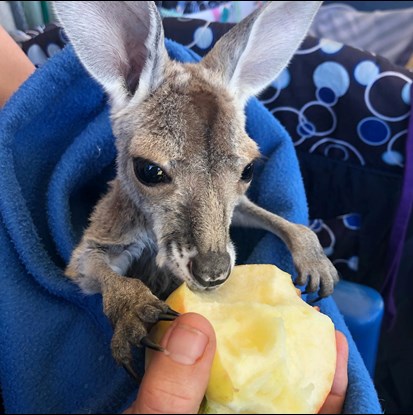 ARCOS (Albertine Rift Conservation Society)
We've partnered with ARCOS a regional conservation organisation.
Their mission is to place healthy biodiversity and proper management of natural resources in the Albertine Rift region, Africa Great Lakes and African Mountains. ARCOS aims to do this by promoting collaborative action for nature and people.
Their vision is to build healthy ecosystems by providing sustainable benefits to people, whose livelihoods are much improved as a result of effective policies respect for nature and strong participation of stakeholders, focusing on natural resource management. 
1Medical will continue to support ARCOS' vision to build a healthy ecosystem in the Albertine Rift region, Africa Great Lakes and African Mountains.
To be involved or for 1Medical to be involved in your charity please contact us.
Our adopted gorilla Taraja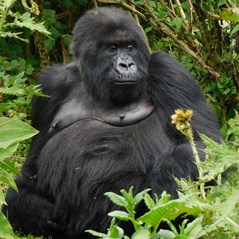 We adopted Taraja a strong female gorilla from the Dian Fossey Gorilla Fund. 
Taraja has a four-month baby gorilla, she'll have a Name Day Ceremony on the 1st of September 2023. Our director Ryan Kevelighan had the opportunity to meet Taraja and her baby.
We symbolically adopted through the Fossey Fund, to help ensure the gorilla and golden monkey's wildness and protection for generations to come.
The animals the Fossey Fund monitor and protect every day are truly wild and are not in a sanctuary.
There are seven gorillas available for adoption, for more information visit: https://donate.gorillafund.org/page/51347/shop/1
Matilda the platypus
We adopted Matilda the platypus from Taronga Conservation Society Australia. 1Medical is now a zoo parent for Matilda.
At least half the population of platypuses will decline over the next 50 years. Adopting a platypus will help fund rescue and research at the Platypus facilities in Sydney and Dubbo.
There are several animals that can be adopted via Taronga. Your adoption will support Taronga's vital conservation work, focusing on endangered species in Australia and around the world.
Every dollar spent, saves wildlife, click here for more information: https://taronga.org.au/